Responsive
Business
Supply ChainSustainable Services
Partnerships
As a responsive company, we embrace change and aim to enable our industrial ecosystem – even beyond our own value chain – to move towards sustainable production. We apply this principle to our own activities relating to innovation and digitalization, but also create an impact on our supply chain and partnerships and address both our positive and potentially negative impacts.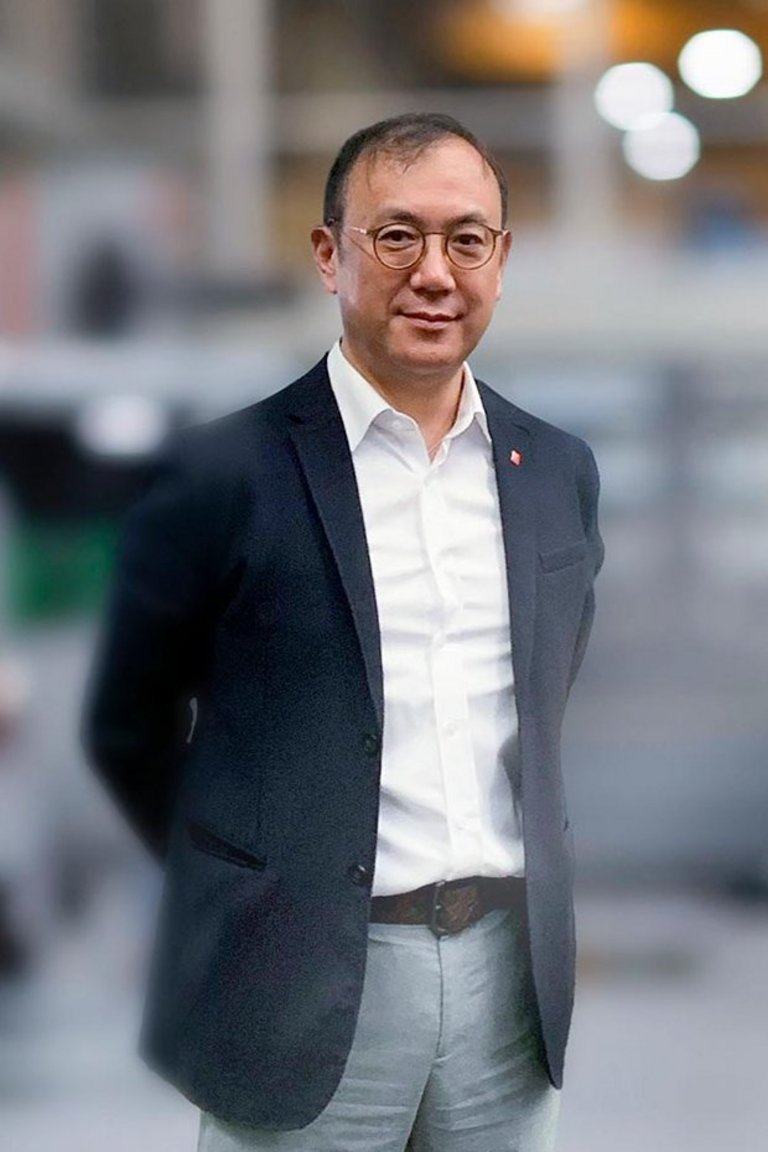 "We consistently place our customers' needs at the center of our innovation process. Consequently, we are aware of their growing demand for solutions that are efficient in terms of energy and material."
Norbert Seo
President APAC Region
Bystronic's entrepreneurial spirit has remained strong over the years. In response to ever changing global trends and stakeholder expectations, we have continuously invested in new clean-tech startups with a strong focus on co-creation, leading to sustainable solutions for our company.
The digital transformation of our industry is in full swing, and we aspire to remain the innovation leader in our industry and beyond.
The three-step approach (spot, develop, create) of our innovation strategy allows us to create new segments, leverage our expertise from our different applications, and expand our addressable markets.
* Ratio between net sales from products launched within the last three years and total net sales
A global supply chain strategy requires a multifaceted approach to mitigate the most harmful impacts. Our suppliers are obligated to follow our Code of Conduct, the compliance of which we monitor by means of audits and surveys.
In order to facilitate the monitoring of potential risks in our supply chain, we have introduced the "riskmethods" web application for all our supply chain management departments.
Based on the information from the supplier portfolio, Bystronic will also introduce the RiskIQ Radar in 2022 within the framework of its collaboration with EcoVadis.
Co-creating together with partners who are committed to sustainability is essential for Bystronic. We aim to maximize our positive impact by pursuing a range of initiatives such as net-zero production, renewable and alternative energy sources, and optimizing our production innovation to increasingly integrate sustainability into our products.
In 2020, for example, we teamed up with Airco Systemdruckluft GmbH to offer our customers the possibility of generating their own nitrogen.
In 2021, Embotech helped us to increase the precision and speed of our systems.
In 2021, three of Bystronic's top management staff also participated in the 10-month "Diploma in Advanced Sustainability" executive program. This had multiple impacts by integrating sustainability in current and new Bystronic activities in 2022.
Share of innovations co-created with customers/partners
lädt...