Circular Economy
Backstage Lab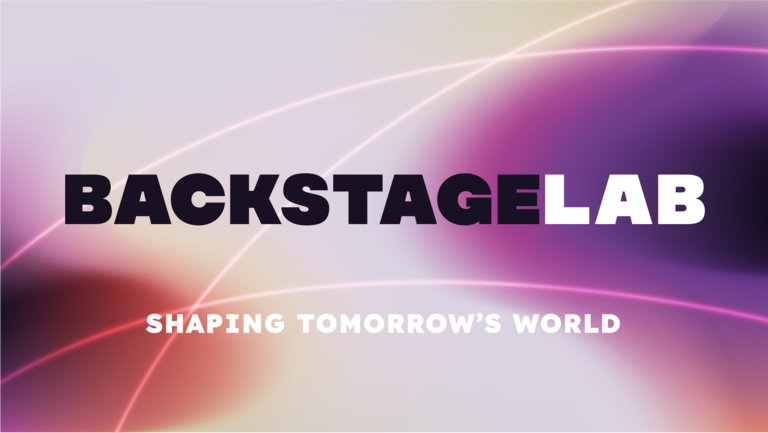 The circular economy offers huge potential for virtually every industry. But where to start? What does the sheet metal industry have to offer and what can it learn from other sectors? How can Bystronic help its customers and the industry? We talked about all this and more at the first edition of our new online event series: the Backstage Lab.
Circular economy – but where to start?
Global interconnectedness holds great potential and even greater risks if we do not start thinking in cycles. Energy prices are skyrocketing, the raw material markets are highly volatile, and we are seeing global supply chain bottlenecks. We are facing major challenges for our economy, our planet, and our society.
Science teaches us that we can afford a maximum global warming of 1.5° Celsius by 2050. Reducing emissions through green energy alone is not sufficient to achieve this goal, since this can only cut 55% of the total emissions we need to reduce. Therefore, we also have to address our resources, the way we make and use products and materials.
CirThe remaining 45% of the required emission reductions can only be achieved by means of circular economy and resource efficiency. Bystronic wants to be the pioneer for this development in the sheet metal processing industry. Here, above all, we can contribute our innovation expertise. First of all, however, we also have to raise awareness among our customers.
This is one of the reasons Bystronic initiated a new online event series: the Backstage Lab. The first edition took place on June 9, 2022 and was successfully broadcast live to the participants consisting of Bystronic employees, suppliers, customers, partners, and the media.
In light of the many challenges industry and society are currently facing, Bystronic hopes that the new event series will inspire and motivate its customers, supply chain partners, and even its competitors to implement future-oriented circular economy solutions, many of which are only possible on the basis of extensive collaboration.